The secret's finally out! We're in the November Make up & Magic UK Glossy Box!
Eeeek! We're so excited. After featuring in last year's Glossy Box we were overwhelmed with the response so we've decided to feature one of our newest, and prettiest face masks, giving our UK beauties the chance to try it first.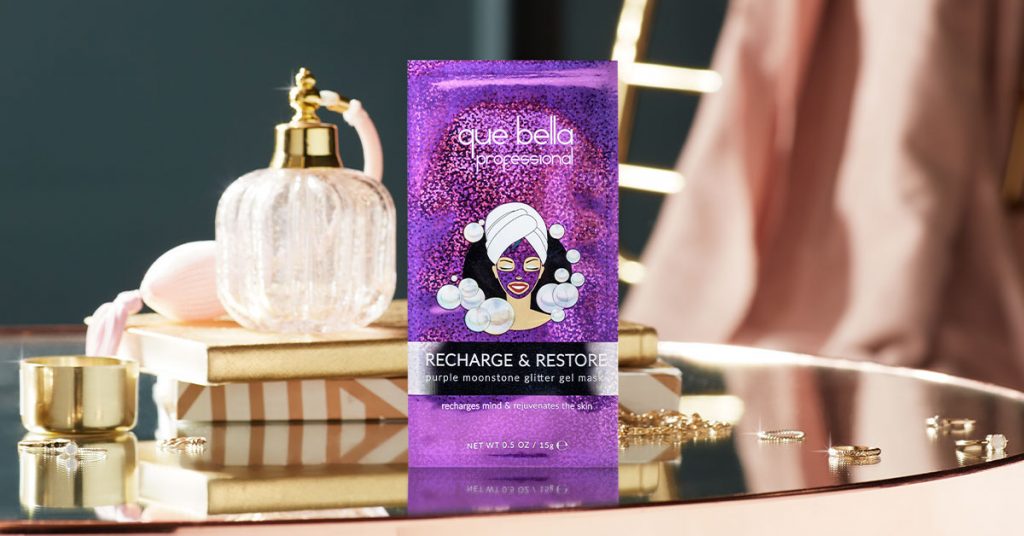 Featuring our Recharge & Restore Purple Moonstone Glitter Gel Mask, the box is available to subscribe now! Enriched with plumping and hydrating sodium hyaluronate, cleansing and detoxifying charcoal powder and rejuvenating caffeine we are sure you'll love this new addition to your Que Bella collection. If glitter masks are your thing, then this one certainly won't disappoint with added moonstone extract and iridescent shimmer particles to help leave your skin glowing!
Let us know what you think when you try it and don't forget to tag us to be featured @quebellabeauty #quebellabeauty.