Charcoal masks have become increasingly popular due to their ability to help remove stubborn blackheads and clear blocked pores, leaving the skin feeling purified and energised. Charcoal is present as an ingredient in two of our Que Bella products, a sheet mask and a peel off mask. Below we detail the differences, along with how each benefits the skin.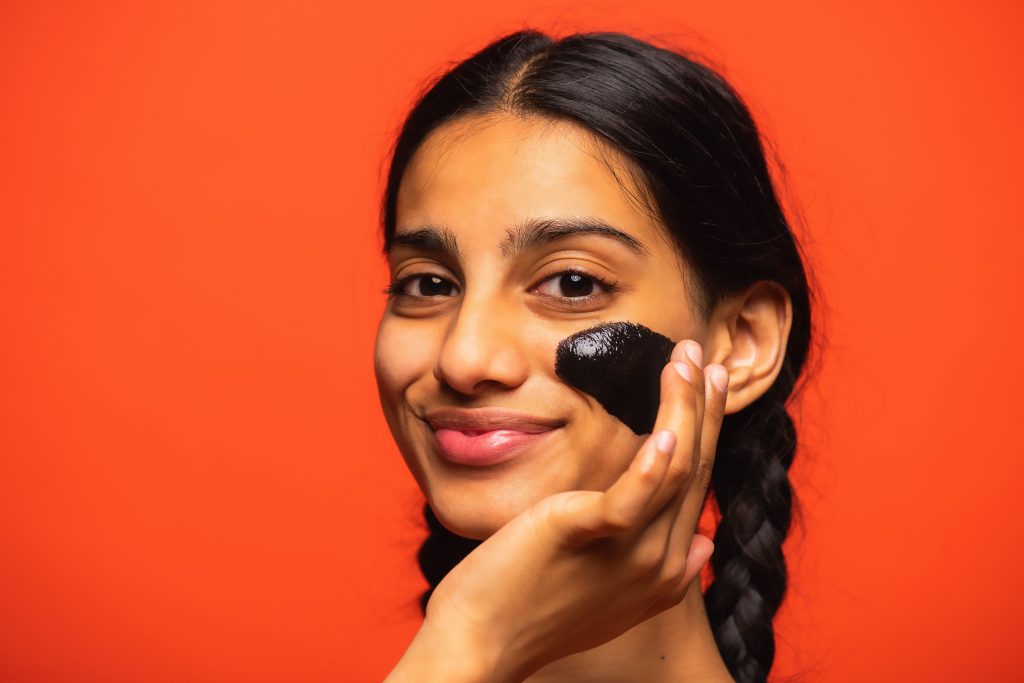 The predominant material used in this mask is Ubame Oak (Quercus Phillyraeoides), a tree that possesses great strength and hardness. The wood is heated to above 1000 °C, and is then covered with a damp mixture of earth, sand and ash to cool it. The rapid rise in temperature, followed by a rapid cooling, incinerates the bark and leaves a smooth, hard surface. The surface of the resulting charcoal has a slight white hue, but the charcoal is otherwise black in colour. The mask is best for those with oily skin that is not sensitive, as it is applied by spreading on the face, leaving to set before carefully peeling off. The charcoal helps to deeply cleanse and detoxify whilst the peel off action allows you to see the impurities removed from your skin.
Que Bella Deep Cleansing Bamboo Charcoal Black Sheet Mask
The key ingredients working alongside the charcoal in this mask make for a deep conditioning treatment. They are Aloe Vera Extract – known to have various benefits including cooling, purifying, and rejuvenating properties ideal for imperfect skin; Sodium Hyaluronate – which reinforces skin's short and long term moisturisation and helps to plump up the tissue; Witch Hazel Water – legendary for its toning properties, it is prepared from recently cut and partially dried dormant twigs of Hamamelis Virginiana Linne, containing natural oils; and Cytobiol Iris A2 Extract – sourced from the root and supplemented with Zinc and Vitamin A to help cleanse the skin, the regenerating action of the mixture accelerating tissue repair helps the epidermis to preserve its integrity.
In answer to the above question, and considering the points mentioned regarding our face masks available, we would advise that charcoal is an effective ingredient in clearing the skin, though it is best used on those with an oily complexion, as it may be drying or irritating to those with less-hydrated skin.