At Que Bella HQ our innovation team are continuously researching the latest trends and ingredients to offer the best budget-friendly skincare products. Over the past few years, veganism has become increasingly important to our customer base, and we are dedicated to offering as many vegan products as possible across our mud, clay, gel, peel off and cream formats. After the rebrand of our products and the introduction of some new face masks earlier this year, over 80% of our masks are now vegan. So we thought it was time for an update…
Peel off Masks
First up, the peel off masks, which we know are one of the most popular product types. They suit everyone no matter what skin type – dry, oily, sensitive, combination or normal skin – we have the perfect peel off mask for you. Whether you fancy a fruity facial or a blackhead busting treatment, our peel off masks are the go-to. Currently, we have 6 peel off masks which are vegan:
Refreshing Pomegranate Peel off Mask
Antioxidant Citrus Peel off Mask
Brightening Kiwi Peel off Mask
Refreshing Watermelon Peel off Mask
Professional Detoxifying Charcoal Peel off Mask
Professional Illuminating Rose Quartz Glitter Peel off Mask
Cream Masks
If you're wanting to treat tired skin then our cream masks are a great choice. They contain the most hydrating and moisturizing ingredients designed to nourish and condition the skin. We currently have three cream masks as part of the range hosting the most organic and fresh ingredients – which are all vegan!
Cleansing Aloe Vera Cream Mask
Energizing Whipped Mint Cream Mask
Hydrating Coconut & Hemp Cream Mask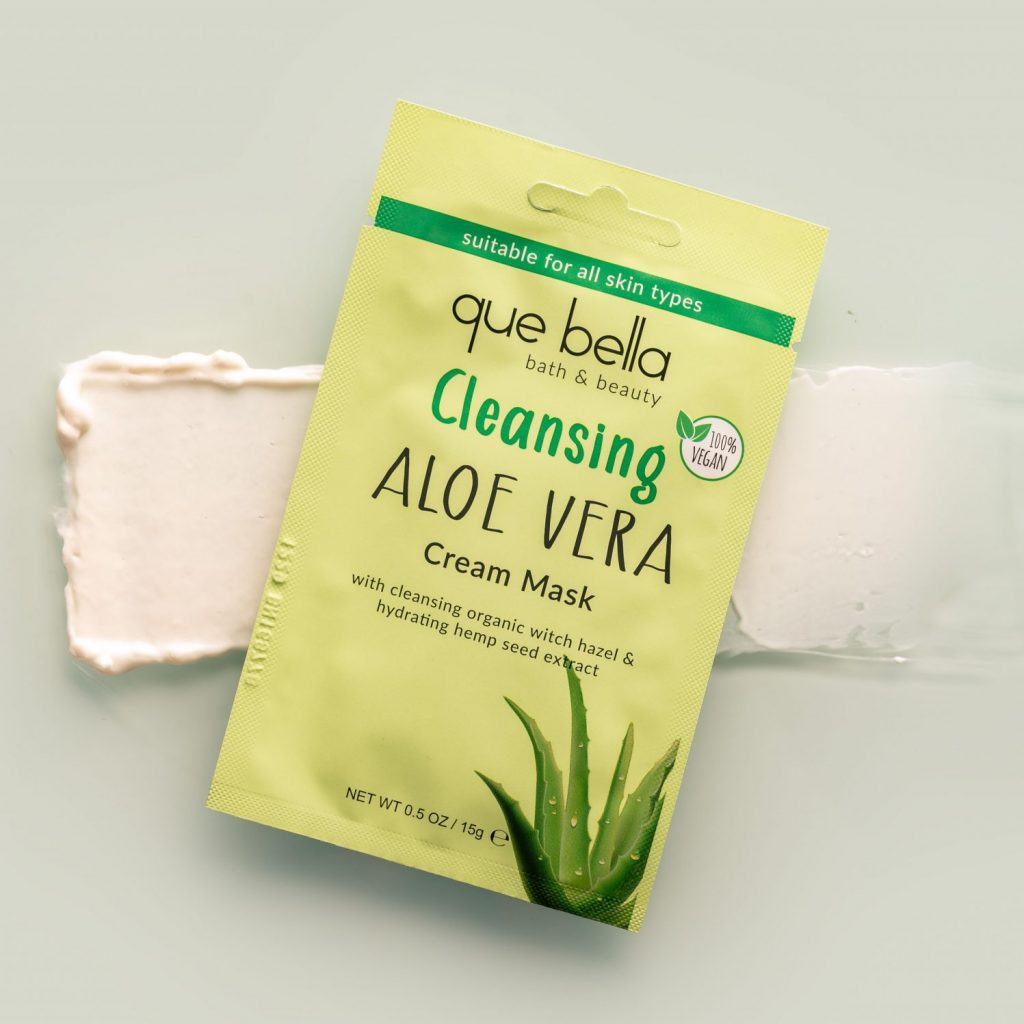 Mud Masks
As one of the most popular product types, our mud masks offer the full conditioning treatment, designed to help draw out impurities and remove excess oils from the skin whilst moisturizing and restoring the skin with all that goodness! If you're prone to blemishes or have larger pores then these masks can help reduce their appearance to reveal a smooth complexion. Currently, four of our mud masks are vegan:
Relaxing Lavender Mud Mask
Purifying Tea Tree Mud Mask
Deep Cleansing Pink Clay Mud Mask
Pore Minimising Mud Mask
Clay Masks
Similar to the mud masks, our Cooling Avocado Clay Mask is 100% vegan! Featuring nourishing avocado oil which helps to soften the skin, and conditioning shea and cocoa butters, this facial treatment will leave your skin moisturized and smooth ready for whatever life throws at it! (Pro tip: put this mask in the fridge before you use it for an extra-cooling treat!).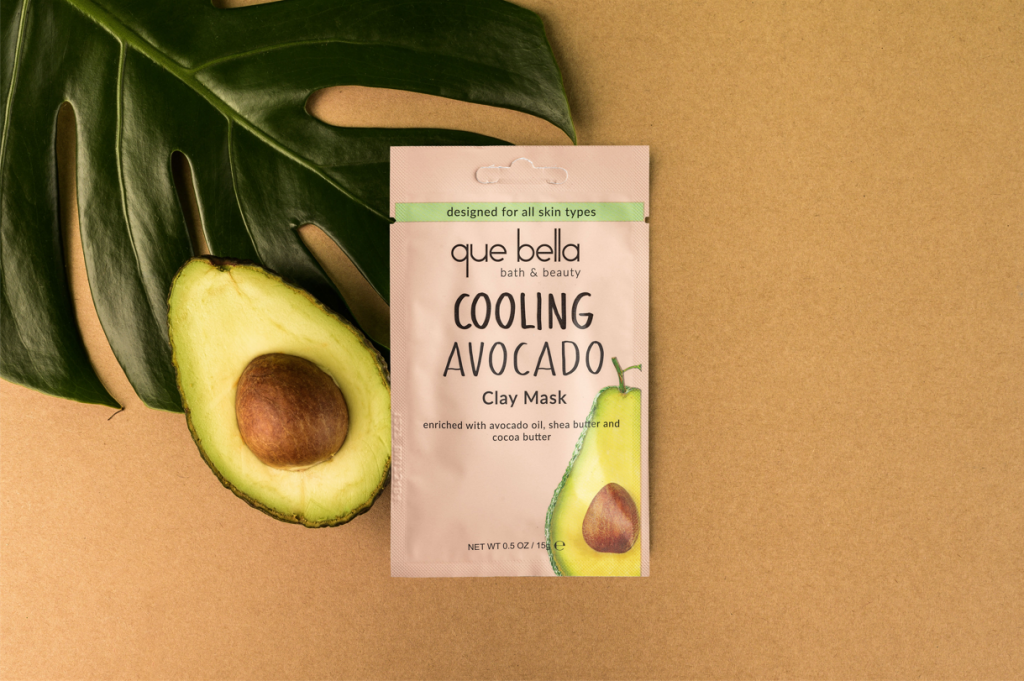 Gel Masks
Next up, gel masks! Suitable for all skin types, they can give your skin anything it needs. We've introduced new gel masks for 2022 – both the Hydrating Pink Grapefruit & Rose Gel mask and the Superfoods Acai & Blueberry Gel mask are vegan. Not forgetting the gel masks within our professional range, we have a few options to choose from:
Professional Recharge & Restore Moonstone Glitter Gel Mask
Professional Vitamin Glow Glycolic Acid Gel Mask
Professional Illuminating Holographic Peel off Mask (UK only)
Professional Ultra-Hydrating Birch Leaf Moisture Mask (UK only)
Targeted Masks
Last but not least, our targeted masks are ALL vegan. The Professional Moisturizing Hand Mask is the perfect at home treatment or to use in the nail salon as they are designed to intensely moisturize your hands, nails and cuticles. Similarly, our Professional Intensive Foot Mask offers the perfect opportunity to kick your feet up and rest whilst the socks get to work helping to soften dry, hard and cracked skin on your soles and heels. If your under-eye area is in need of hydration then the Professional Moisturizing Hydrogel Eye Masks are the perfect solution, helping to reduce the appearance of dark circles, fine lines and wrinkles.