Oh honey, have we got the perfect ingredient for you! Renowned for its soothing medicinal purposes, not only for fighting infections and healing wounds, but also alleviating cold & flu symptoms – honey just has it all. Hidden in the cupboard amongst the jam jars and marmalade is the wonder ingredient that goes with your granola, as well as on your cheeks!
Why is honey good for the skin?
Honey is a natural humectant which means it draws moisture into the skin to soften it, helping to keep it lubricated. This is beneficial for all skin types, and especially helpful for dry, sensitive skin. Other main benefits include: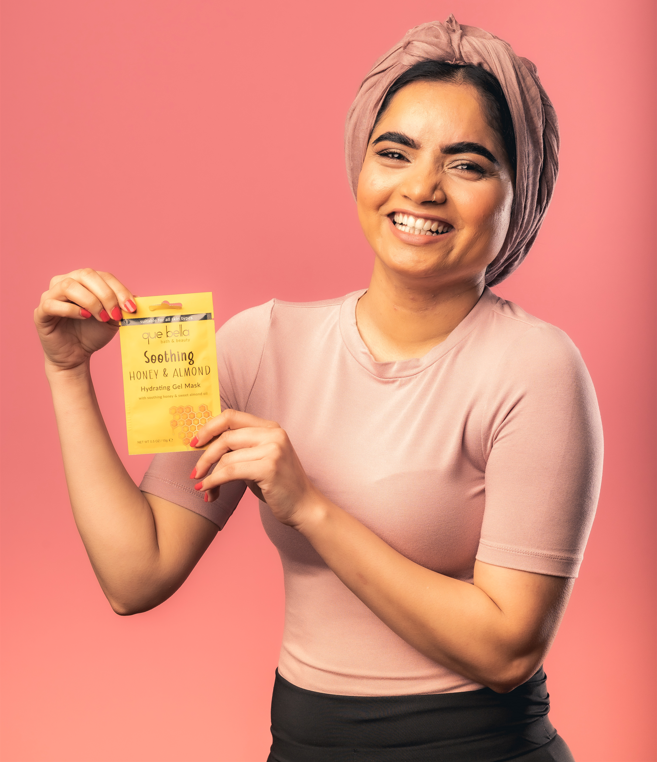 It can be used as a cleanser to help prevent certain breakouts
Healing acne scars & clearing blemishes to help reduce scarring
Honey is the ultimate natural skin conditioner; its antibacterial properties help cleanse pores and leaves skin feeling smooth
The ingredient contains exfoliating properties helping to remove dead skin cells revealing brighter skin
We love honey and all it offers, so we went one step further – our Soothing Honey & Almond Gel Mask gives all the honey goodness and more! Alongside all the benefits honey has to offer, the sweet almond butter is rich in vitamins and fatty acids which help to hydrate and condition the skin. It's easy to use as the sweet, sticky texture transforms to a milky cleanser as soon as you apply water!
How often should I use it?
We recommend using the mask once or twice a week give your skin that moisture boost it needs, leaving your skin soothed and cleansed.