We all know January can be a challenging month at the best of times but a lockdown January? We're over it already! But never fear as LOVE is on its way in February! If you're looking to indulge in some much-need self-care and pampering this Valentine's Day, then drop a little hint to the love in your life about the Que Bella Glitter Mask book! It's the perfect Valentine's day gift.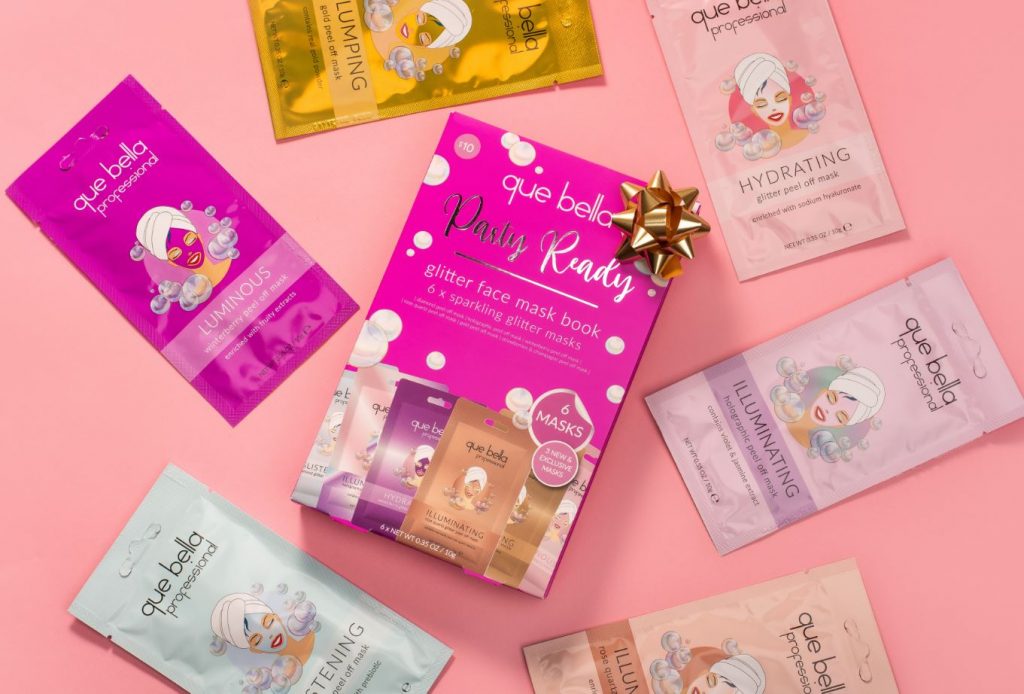 Containing six glitter peel-off masks, including three of our best-selling masks and three new and exclusive masks, our Glitter Mask Book is the perfect Valentine's day gift which is sure to leave your skin glowing and gorgeous and at only £9, it won't break the bank!
We're all missing our BFFs right now due to lockdown so if you're looking for a cute way to send your bestie some love, let them know you're thinking of them and put a smile on their face this Valentine's Day, we think our Glitter Mask Book would be the ultimate pick-me-up!
Give your face a treat with our Glistening Diamond Peel Off Mask, enriched with prebiotic and diamond powder to help remove dead skin cells and restore balance to your skin. Next, show your skin some serious love with our Hydrating Glitter Peel Off Mask, containing sodium hyaluronate and a divine strawberry scent to leave you with a glowing complexion.
But our personal favourite to unwind with is our Plumping Gold Peel Off Mask, containing real gold powder and organic rose water to help leave your skin looking brighter and more toned.
Diamonds, glitter and gold. What's not to love?
If you'd like to try the ultimate Valentine's Day pamper experience, our Glitter mask book is available in Target stores across the US, and launching soon in the UK on Amazon.co.uk for £9.