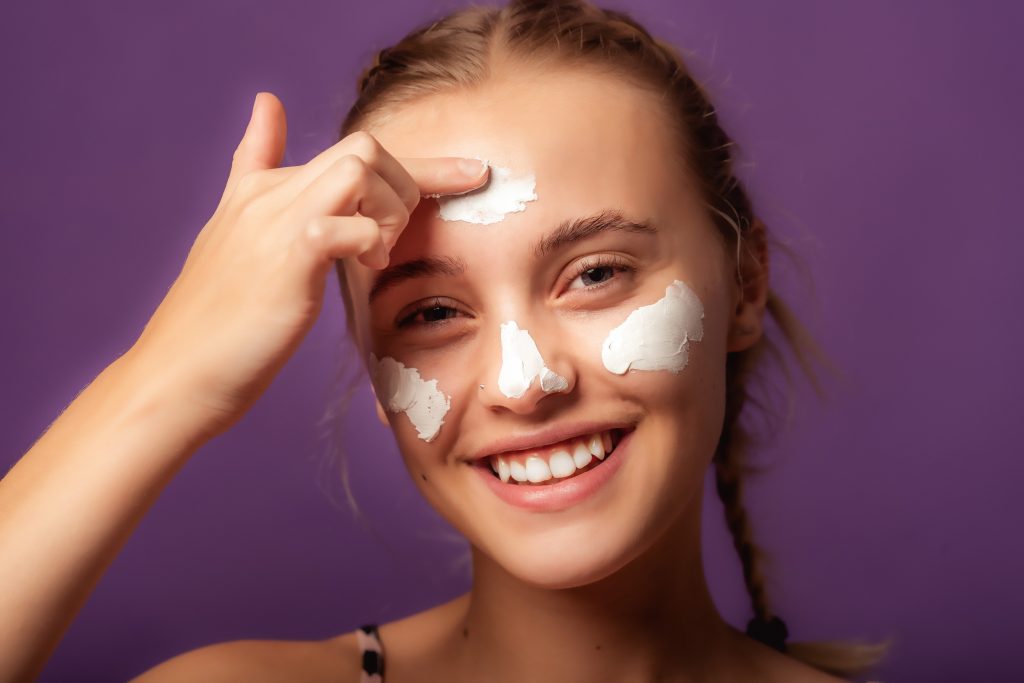 Although you might look at your pores as a less than desirable feature, you quite literally cannot live without them. In short, pores are hair follicle openings which are connected to oil glands and, as such, they perform a key role in ensuring your skin is kept hydrated and naturally lubricated.
The size of your pores is largely determined by your genetics, however they can appear enlarged if the skin surrounding them is weakened as a result of skin trauma, sun exposure or age, or clogged with excess oil, bacteria or dirt.
So, although it isn't possible to permanently shrink your pores, it is possible to minimise them with the help of some targeted skincare solutions such as a pore minimising face mask.
Reduce the Appearance of Pores with a Dedicated Pore Minimising Face Mask
We all know what it's like to look in the mirror and instantly feel as though your pores are looking enlarged and unattractive. A pore minimising mask incorporates ingredients that will help to deep cleanse your skin, remove any dirt and excess oil that could lead to a breakout, and leave your pores looking visibly smaller.
Key Benefits of a Pore Minimiser Mask
Thoroughly exfoliating the skin is an effective way to remove dead skin cells, bacteria and excess oils and a peel-off pore minimising mask is an excellent way to rid your pores of blockages and impurities. In addition to being an excellent way to practice self-care, using a weekly pore minimising mask comprised of carefully selected ingredients will help you to keep your pores in check.
Look out for masks containing kaolin, peppermint oil, charcoal or bentonite to ensure your skin is left feeling fresh and completely cleansed.
The best pore minimising masks also contain skin balancing ingredients that will help you to maintain a smooth, clear and refreshed complexion. Look out for face masks containing ingredients such as iris extract, vitamin A and zinc salt, which are adept at ensuring the skin has a little bit of everything it needs to look and feel healthy.
How to Incorporate a Que Bella Pore Minimising Mask into your Skincare Routine
We all know how important it is to take care of our skin and using a selection of skincare products that are designed to target and treat our unique skin concerns is key. A Que Bella pore minimiser mask can be used ahead of an important event or occasion, or simply as part of your weekly routine.
To use, simply cleanse your face gently with warm water before applying a thin layer of your chosen mask using your fingertips. It is best to leave pore minimising masks on for at least 15 minutes, giving you time to sit back, relax and enjoy some much-deserved you-time. When you're ready to remove the mask, just rinse with warm water and carefully dry your face with gentle patting motions using a face cloth or soft towel. Your skin will be left feeling cleansed and balanced, leaving you free to continue with the rest of your skincare routine.