We're making 2021 the year of self-care and if you want to start your new year skincare regime off on the right foot with a peel off face mask, now is the ideal time to introduce a selection of new products that will keep you feeling refreshed and looking youthful, no matter what the next 12 months have in store.
Target Specific Skin Concerns with a Que Bella Peel Off Face Mask
From brightening and illuminating to revitalising, hydrating and detoxifying, there is a Que Bella peel off face mask to suit every skin type.
Our brightening masks, for example, are enriched with nourishing oils and organic toning ingredients to help remove dead skin cells and leave your skin feeling plump, smooth and clean. So, you won't regret reaching for a peel off face mask every time you want your skin to feel tighter and be thoroughly cleansed of blemish-causing impurities.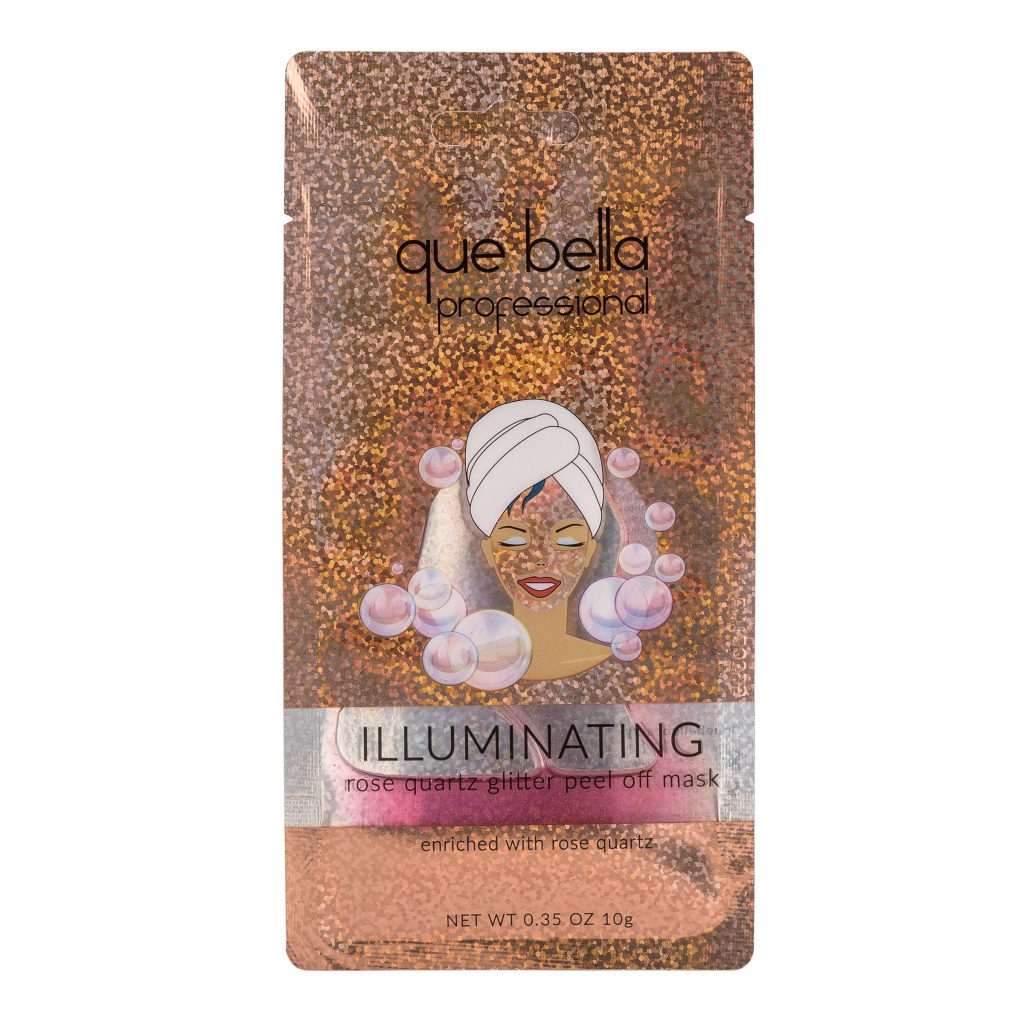 Soothe your Skin with a Lavish Mud Face Mask
If peel off masks aren't your jam, we're certain that a luxurious mud face mask is likely to be exactly what you're looking for. Infused with high quality ingredients including rosehip, lavender, tea tree and rosemary, our mud masks have been lovingly designed to gently cleanse, soothe, hydrate and tone your skin as you sit back, relax and enjoy some much-deserved you-time.
Feel Ready to Face the Day with a Que Bella Under Eye Face Mask
The delicate skin around the eyes often needs some additional care and attention, particularly when the cold and harsh weather sets in. Our hydrogel eye masks have been designed to be ultra-cooling and expertly help to de-puff and soothe tired eyes, leaving them feeling refreshed and replenished. Our under-eye masks have also been enriched with aloe vera to soften the skin and give an additional boost of hydration that will minimise the appearance of fine lines.
We strive to ensure that our masks reflect our playful approach to skin care and are consistently enriched with skin-loving ingredients that will deliver targeted and lasting results. Whether you're looking for a fruity moment, relaxing lavender infused mask to help you secure a slice of calm after a busy day, or a purifying treatment ahead of an important occasion, we're passionate about ensuring we have the perfect product for you.
We've even got a selection of holographic and metallic masks that are ideal for pamper evenings with your favourite people because we believe that self-care is as much about your mental wellbeing as it is about your physical health.
So, if you're ready to join the self-love club this year, what better way than to start by giving your skin (and your mind!) the TLC it deserves? Get ready to feel like the very best version of yourself and enjoy that extra spring in your step taking care of yourself will help you to hold on to.