The Covid19 Pandemic has drastically changed the lifestyles of millions of people across the world. During these unprecedented times, our worlds have become smaller as we are confined to our homes. Our routines have been blown apart and we are unable to spend quality time with our friends and family.
For many people, the mental health implications of these changes can be drastic. Loneliness, boredom, worry about getting sick and a sheer lack of daily objectives can see them descending slowly into depression and anxiety which is why experts are re-enforcing the importance of maintaining routines and practising self-care during this period of isolation.
At Que Bella Beauty, we are proud to stock a range of inexpensive, quality beauty products that you can use with effortless ease in your own home as part of a beauty care regime or simply as a quick pick-me-up during these turbulent times.
A peel off face mask is a wonderful way to reinvigorate the skin and the senses. But in considering a face mask UK consumers have a range of expectations. So, why could it help you during lockdown?
What is a peel off face mask?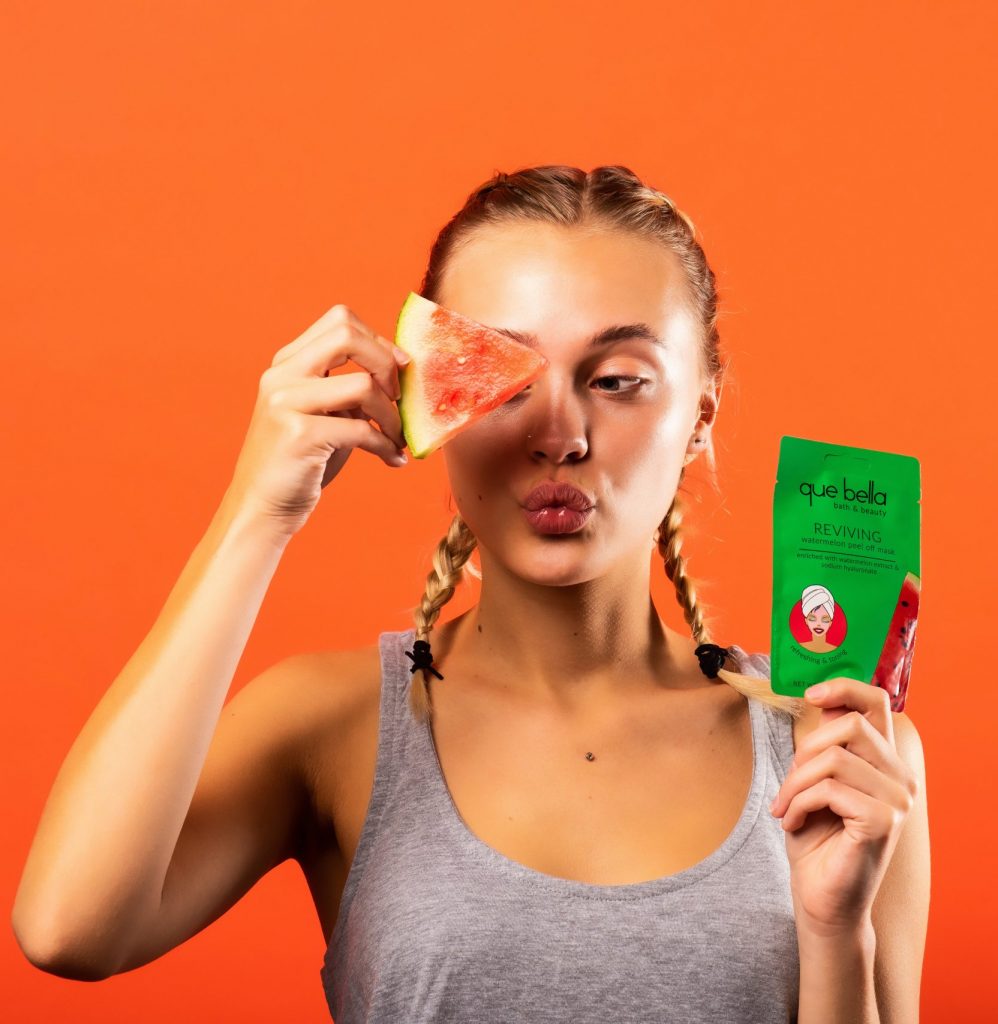 A peel off mask is a simple, mess-free way to refresh the skin. Once you've applied the peel off mask, you can leave it to do its good work and once the time is up and the mask is fully dried it can be peeled off in a simple movement. This is a gentle and clean way to remove the mask that doesn't require scrubbing.
The peel off mask is soaring in popularity for its convenience and benefits. It can be delivered directly to your door in lightweight, disposable packaging designed to fit through the letterbox.
During this pandemic, it's important that we give ourselves little things to look forward to and a simple delivery of feel-good products could make all the difference to your day.
Our ethos
The ethos behind our face mask range is to bring creative, innovative products to the market that will suit all skin types and which are enriched with natural products. Our trend led range includes the peel off face mask and indeed a variety of other skincare products designed to make you look and feel better.
With the natural world consistently proven to be beneficial to mental health, using products enriched with vitamin boosting, natural products is bound to enhance your well being.
Why is self care so important now
While life is so worrying and uncertain, we have to take pleasure from the little things. A delivery. A pamper session. A peel off face mask that will leave you feeling refreshed and rejuvenated.
By taking control of our new routines and making time for self-care, we can help keep our spirits high and reduce the long term mental and emotional impacts that this drastic change in routine can potentially create.