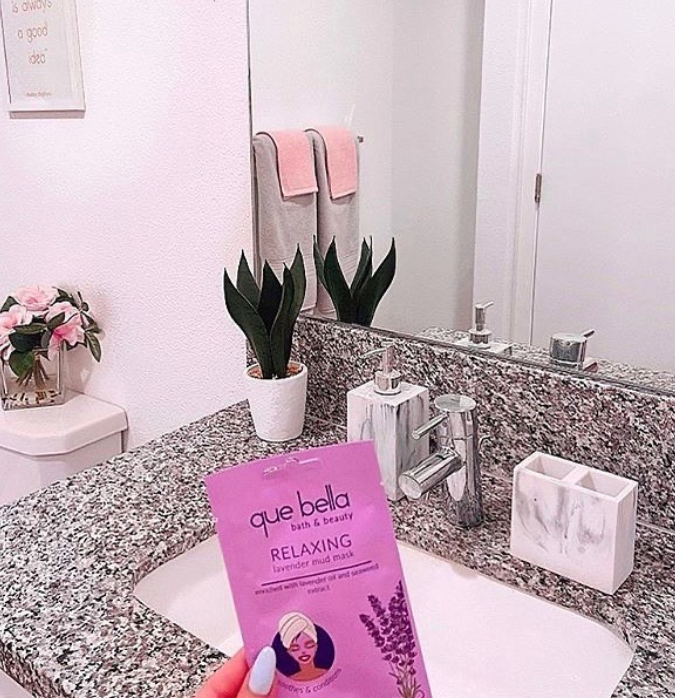 Navigating the world of skincare can be difficult – we get it! We are all looking to achieve a flawless complexion and radiant glow for an affordable price. In a minefield of ingredients, we're striving to apply only the best to our skin, all while finding products which are exciting, innovative and attractive – providing an enjoyable experience to use. That's not to mention convenience, being able to easily purchase your favourite skincare items allows you to feel much more comfortable as a loyal consumer.
That's why our Que Bella masks have been designed to tick each and every one of these boxes! We take pride in the knowledge that we are suppliers of outstanding quality products at the most competitive prices. Therefore, we answer the above question by passing it back to you – here we detail two of our most popular products our customers love and purchase time and time again:
Charcoal has been proven to be highly effective in the deep cleansing and detoxification of the skin. That's why the key ingredient in our peel off mask is sourced from the Ubame Oak, this robust tree is heated to temperatures exceeding 1000°C, before it is covered in a damp mixture consisting of earth, sand and ash. This rapid heating and cooling process incinerates the bark, leaving a smooth, hard surface with a whitish hue, coating the otherwise black charcoal. Its powder is then used to create a liquid formula which, when dried, will peel from the skin, helping to remove any impurities like blackheads and blocked pores. We believe this mask is one of our bestsellers due to its effectiveness and satisfactory value as you watch dirt be stripped away!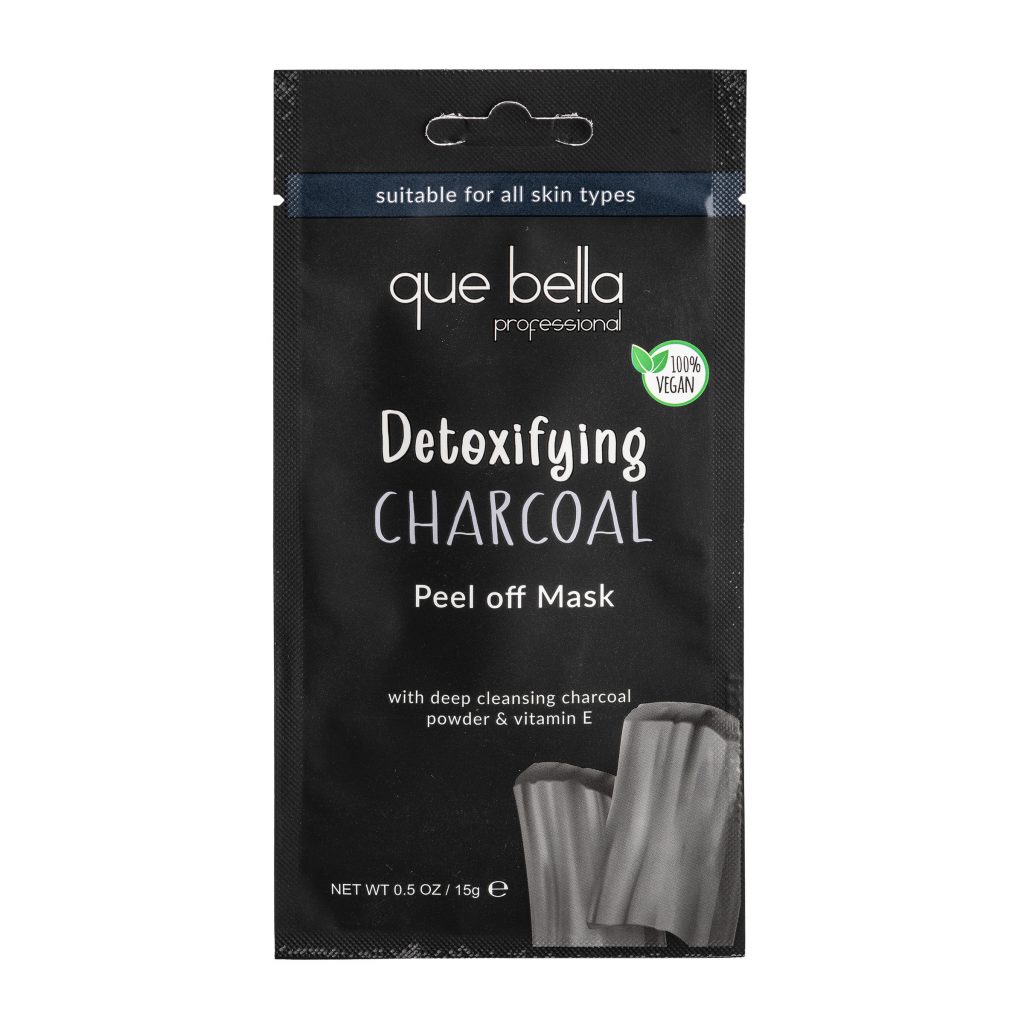 Professional Detoxifying Charcoal Peel off Mask
When it comes to blemishes, blackheads and blocked pores, we all know the struggle is real. That's why Que Bella created the Professional Detoxifying Charcoal Peel off Mask! The use of charcoal in this facial treatment works to detoxify and deeply cleanse your skin, whilst also helping to balance and purify the skin. Peeling off the mask takes away impurities and blockages from your pores. When you peel away the mask, you should be able to see impurities from your skin on the residue, and your skin should feel squeaky clean and fresh with tighter pores! Our number 1 best-selling face mask!
Lavender is known for its ability to calm the senses and promote a feeling of relaxation. It is infused into our mud mask formula to leave you feeling refreshed and revitalised. Extracted through steam, its essential oil is added, providing an aroma therapeutic, balancing and soothing scent. The consistency of this mask is created mainly through its key ingredient, dead sea mud powder. It is rich in magnesium, sodium and calcium, and these minerals help to keep skin feeling healthy. Other important ingredients are seaweed extract – providing numerous invigorating vitamins and minerals; kaolin – a great ingredient for tackling oily skin, it absorbs excess oil and minimises the appearance of enlarged pores; and bentonite, a clay which too helps to reduce shine. This mask is a favourite of those with oily and combination skin, as it helps to draw out impurities helping to mattify the skin, while providing a calming experience.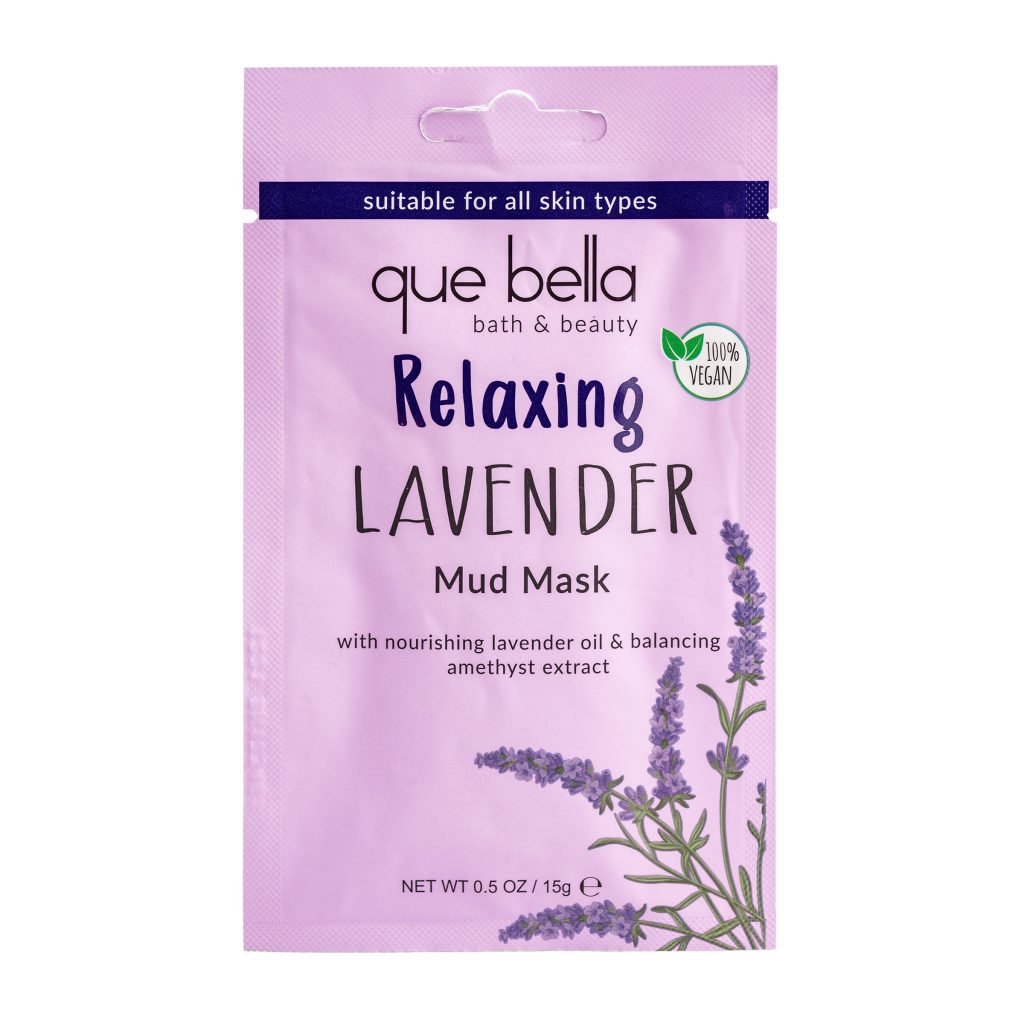 Relaxing Lavender Mud Mask
For the ultimate Que Bella treatment, pick up the Relaxing Lavender Mud Mask and find out for yourself why it's a best-seller! The face mask equivalent to a good meditation session, this skin treatment was designed to help you chill out – while also giving your skin a boost! Calming lavender essential oil is an age-old remedy for soothing and relaxing, while the natural clays and witch hazel water help cleanse excess oils from the skin. These ingredients are complemented by cocoa and shea butters giving your skin the cleanse and moisture it needs.
Check out both of these fantastic masks on our website, and have a read of our other blogs to find out more about our products.