We're so excited to introduce FIVE new products to Targets stores this year! If you're familiar with the brand, you'll know that each year our innovation and development team go in search of the hottest and newest trending ingredients, to bring you the very best skincare and facial mask products.
Launching early February;
The Hydrating Pink Grapefruit & Rose Gel Mask, is a popular new mask format. We've noticed over the past 2 years that gel skincare products, including facial masks, are on the rise. That's why we know it's super important to bring you the newest product type. You can expect a cooling and soothing gel texture that can be massaged into the face for a moisture boost. Enriched with pink grapefruit essential oil and rosehip seed oil, you'll be giving your skin a vitamin-infused treat! Perfect for ALL skin types.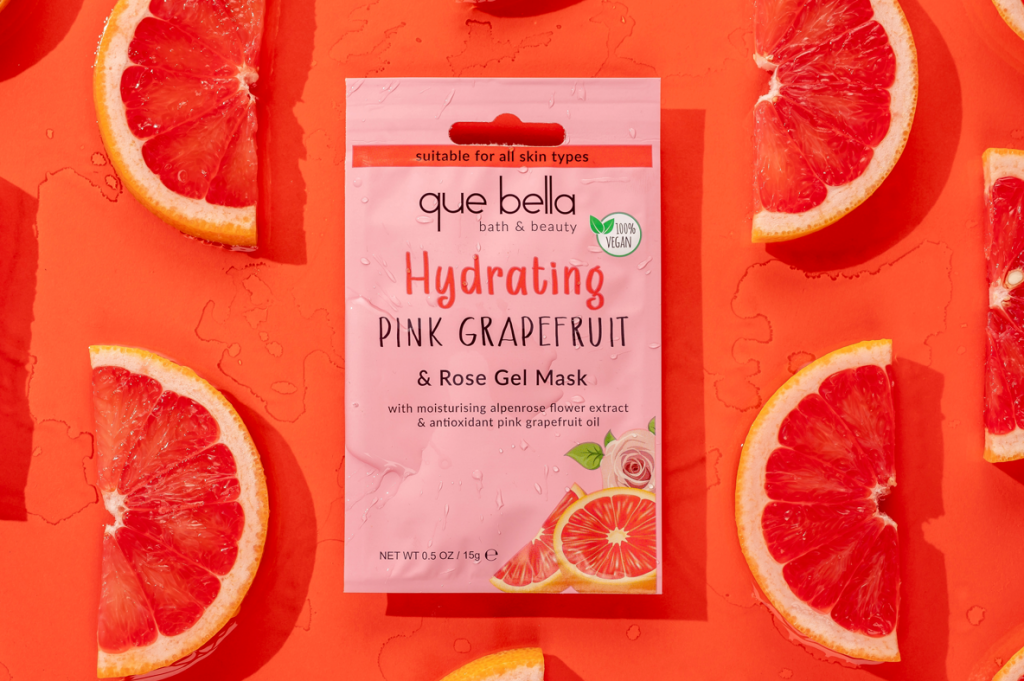 The Brightening Antioxidant Kiwi Peel-off Mask is a new addition to our popular peel-off masks. Containing kiwi seed oil renowned for its brightening and antioxidant properties, your skin will feel brighter and softer. Added hyaluronic acid, which is THE ultimate hydration ingredient, paired with papaya enzyme for gentle exfoliation, the kiwi peel is amazing for dry and dull skin types.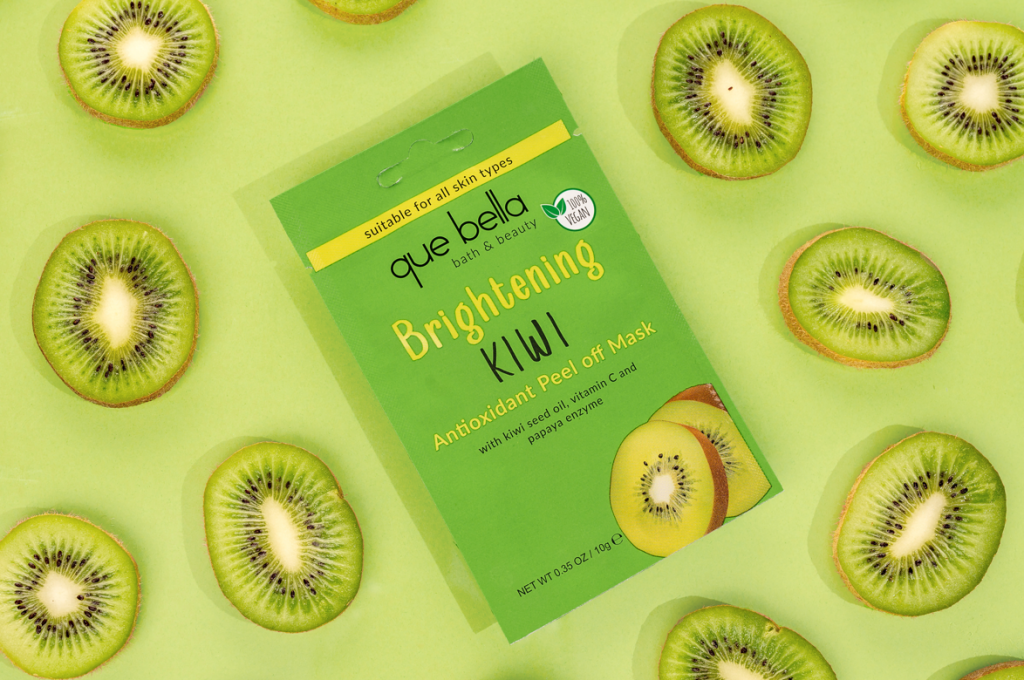 Next up we have the Deep Cleansing Pink Clay Mud Mask which personally is one of our faves, because who doesn't love a mud mask + it's pink!! It's packed with oil-absorbing and purifying ingredients such as kaolin, aloe vera, dead sea salt and witch hazel water. Perfect for when your skin is in need of some serious TLC, this mask is all about the experience. Girls night in anyone?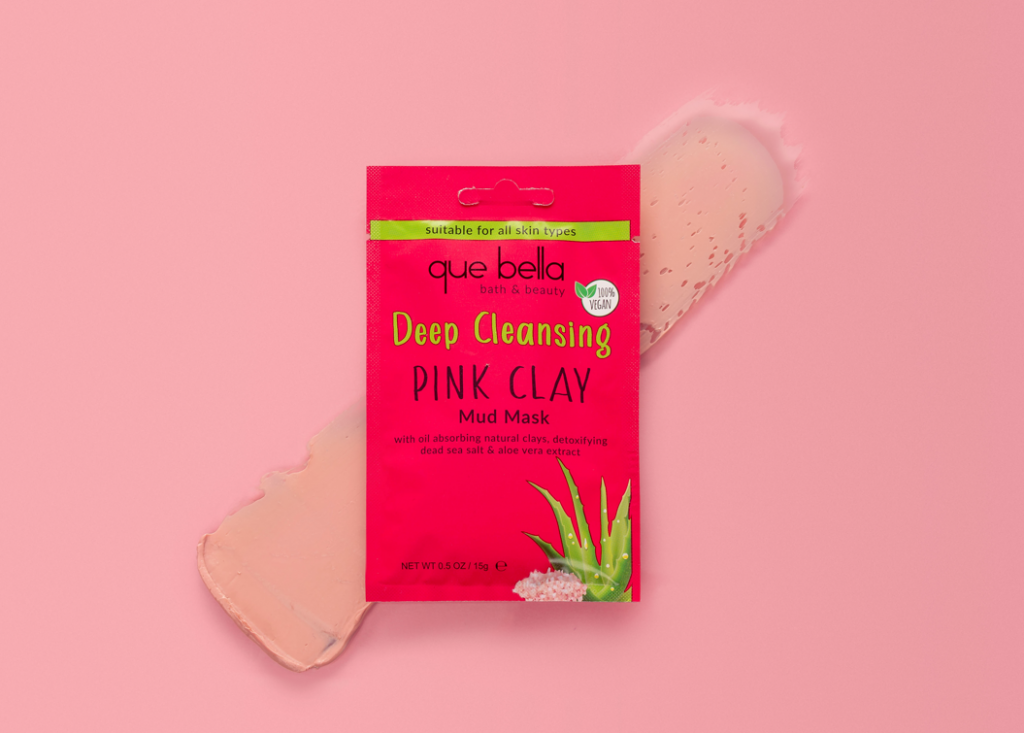 Familiar with the fridge to face trend? Well, we certainly are and that is why we've created the Superfoods Acai & Blueberry Gel Mask – basically a smoothie in a sachet. Rich in essential fatty acids and vitamins, this gel mask contains antioxidant acai berry oil, blueberry seed oil and raspberry seed oil. However, the superstar ingredient has to be the niacinamide inclusion – a trusted ingredient that's exploded in the beauty industry. It helps to reduce redness and minimise pores. Plus the soothing gel texture is nourishing on the skin, and even better if you keep it in the fridge for an extra cooling facial.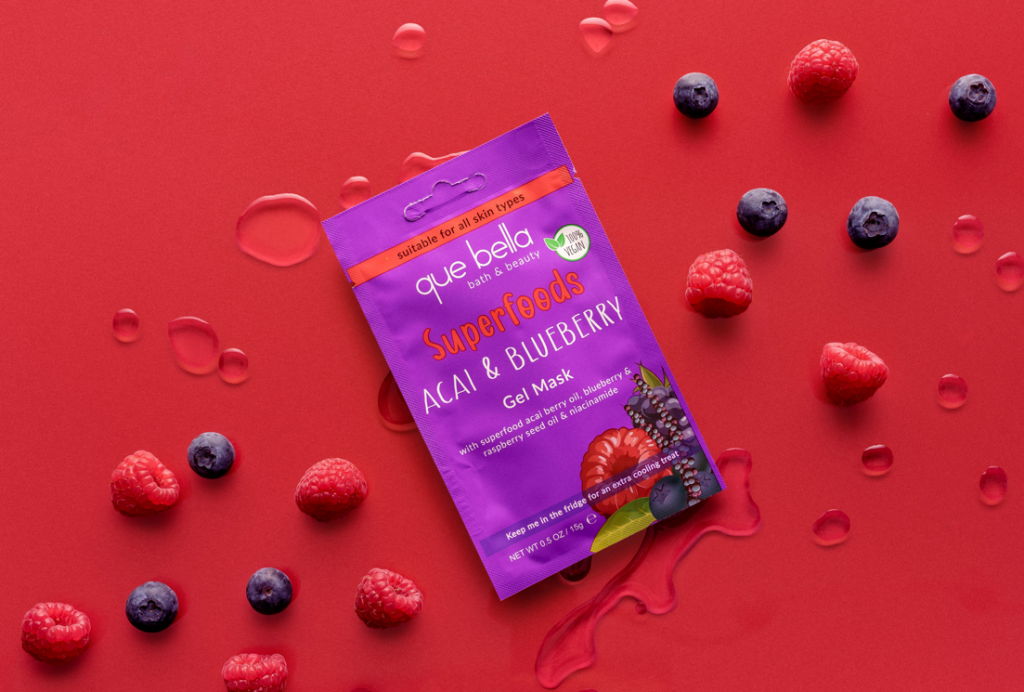 Our final addition to the Que Bella lineup is the Soothing Honey & Almond Hydrating Gel Mask. Another gel mask, however when you massage and lather the mask into your skin with damp hands, you'll notice the transforming texture. Watch as the mask becomes a milky soothing texture to soothe the skin when rinsing and remove the product. Honey Is known for it's natural antibacterial properties, whilst the addition of sweet almond oil and almond butter helps to condition and nourish the skin. Honey + Almond = a match made in heaven.