Do your BFF's love our face masks as much as you do? Why not give the gift of self-love this Christmas season with our brand new Que Bella Beauty holiday gifts.
Launching on November 3rd exclusively in Target, you can get your hands on some super cute Que Bella treats all for less than a few dollars.
Brand new this year we've launched our stocking stuffer range of bauble face masks. Yep – bauble face masks, and if you're a super fan you even hang them on your tree! 🎄
Our 6 exclusive, bauble shaped single-use facial masks include some of our most-loved formulas such as the; best-selling black peel off mask, whilst we've also developed some Christmassy themed skincare goodies!
Sweet Candy Cane Mud Mask – a festive facial treat enriched with peppermint oil and nourishing shea and cocoa butter.
Sparkling Diamond Glitter Peel-off Mask – a super cute glitter peel of mask enriched with real diamond powder. Diamonds are a girl's best friend right?
Gingerbread Mud Mask – a Christmas fave packed with nourishing ingredients such as sweet almond oil and ginger root extract!
Our other bauble masks include the most-loved Black Peel off mask, the Relaxing Lavender Mud Mask and the Hydrating Pineapple Peel off Mask.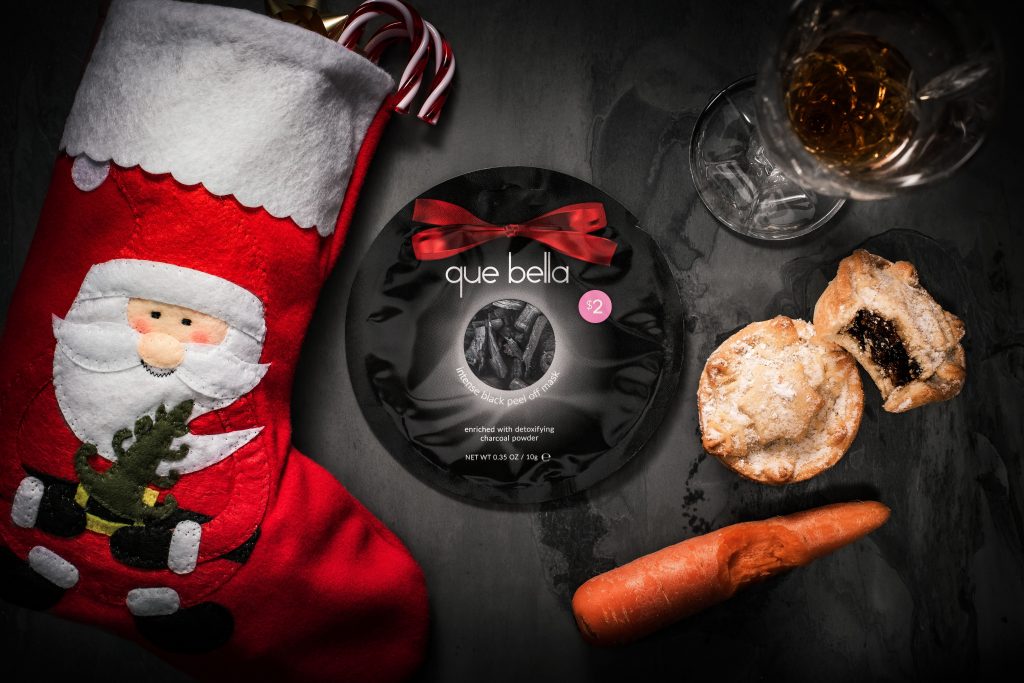 Alternatively, if you're looking for a more indulgent treat then we've just launched our new Glitter Mask Book. It's absolutely perfect for a girls night in, or as a present for your bestie! + it won't break the bank when it retails at only $10.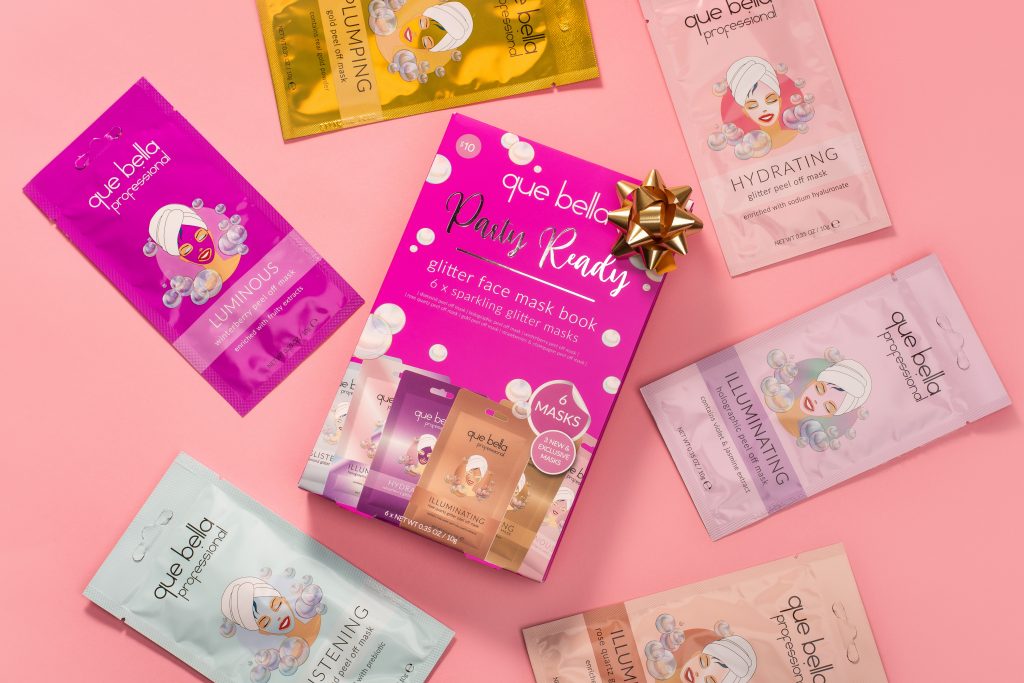 Containing 6 fun and feminine glitter peel off masks, each mask is the perfect addition to your self-care routine.
Diamond Peel off Mask
Holographic Peel off Mask
Winterberry Peel off Mask
Rose Quartz Peel off Mask
Gold Peel off Mask
Hydrating Glitter Mask
All of our glitter peel off masks are enriched with hyaluronic acid which helps to intensely hydrate and plump the skin, helping to reduce the appearance of wrinkles and fine lines. We're certain they'll leave your skin glowing and gorgeous!
Our glitter mask book is available in Target stores across the US, and we'll soon be launching a UK version on Amazon.co.uk for £10.
Keep your eyes peeled beauties, and remember to tag us in your self-care routines & join our #selfloveclub. 💖