Valentine's Day is upon us, and however you choose to celebrate it, with your loved one, on a zoom chat with your girls, or simply relaxing and watching your favourite box sets all day, remember to LOVE YOURSELF! Life can be really hectic at times and it can leave you feeling frazzled! That's why it's so important to take the time to care for yourself! We believe that regular pampering sessions can really help to make you feel good, boost your confidence and leave you feeling ready to take on anything!
Get your Valentine's glow on!
If your skin is looking a little dull or you're feeling a bit dull in general, why not take some time to treat your face and relax your mind? Recharge your batteries by running yourself a bubble bath, lighting a candle, playing some of your favourite music and chilling out with our Professional Vitamin Glow mask. Rich in glycolic and lactic acid, this gel mask will help to reveal brighter and plumper looking skin. With its uplifting aroma of orange and lemon, it's the perfect skin-pick-me-up!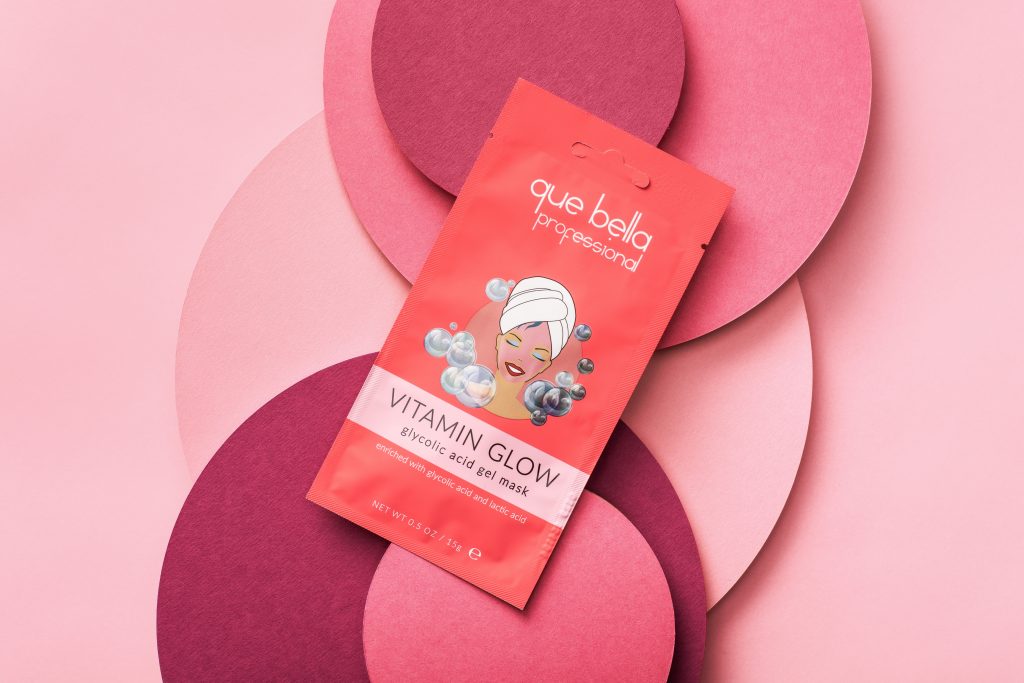 Movies, masks and 'Me time'!
Sometimes all you need is some cosy loungewear, a huge bowl of popcorn and a romantic comedy (or three) to spark some joy! Add our Revitalising Strawberry Peel-off mask into the mix and you've got yourself the perfect Valentine's Day self-care session! This rejuvenating mask is packed with ingredients including sodium hyaluronate to help hydrate and smooth, letting your skin shine bright again!
If you think you're in need of a little confidence-boost or you want to hit the reset button, then give your skin and your mind the TLC they deserve and love yourself this Valentine's Day!